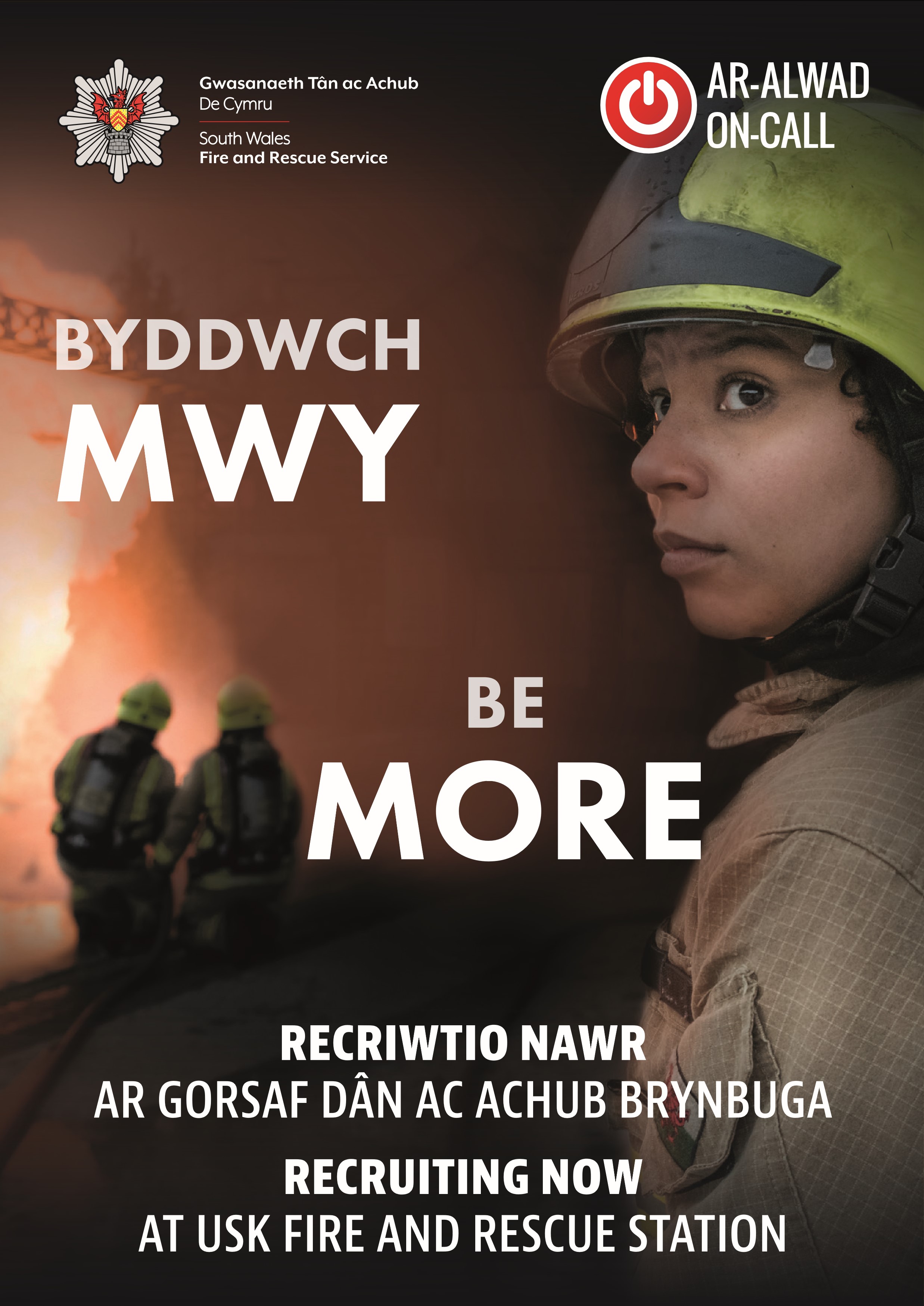 USK Fire and Rescue Station, which boasts a crew who have together dedicated more than 150 years' service to keeping the community safe, is now inviting applications from new recruits.
The On-Call Station is crewed by a team of South Wales Fire and Rescue Service firefighters who work a retained duty system and live or work in the local community. Alongside their On-Call role, the crew at Usk hold a variety of diverse jobs including primary school teacher, company director, engineer, warehouse operators, saw doctors and business managers. Despite their different backgrounds and skills, they are united in their commitment to serving the community of Usk and say their paid On-Call Firefighter role has many added benefits, including the opportunity to get involved in the local community and full use of the fitness facilities on Station.
On-Call Firefighters can respond to emergency calls from their home during leisure time or, in some cases, from their place of work if their employer permits. Each Firefighter carries an alerter at all times whilst on duty so that they can respond to the Station when required.
Those wishing to apply must be aged 17 years and 6 months or above (there is no upper age limit), live or work within the local community and be able to meet the fitness and medical requirements. There are no formal academic qualifications or previous experience required to apply. More information on the role, including salaries, the range of contracts available, fitness requirements and the application process can be found at www.southwales-fire.gov.uk. You can also contact the Recruitment Team by calling 01443 232200 or following @SWFRS_Careers on Twitter.
We encourage potential applicants to pop in during drill nights for an opportunity to meet the staff and gain an insight into the role. Usk Station drill nights take place every Wednesday 6.30pm until 8.30pm.